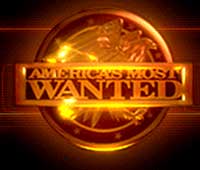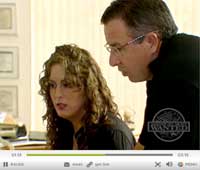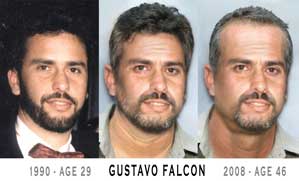 AMW – Feds in South Florida seek the last of the "Cocaine Cowboys"
On November 10th, 2008 Samantha Steinberg was approached by agents from the US Marshals and local law enforcement to assist in the case of wanted fugitive Gustavo Falcon. Steinberg's job was to take a 1990 photograph of Gustavo "Taby" Falcon and use her talents to create an age-enhanced image of what he may look like today at age 46. The case aired on America's Most Wanted November 22, 2008.
The major players in this case were dubbed "Cocaine Cowboys." Gustavo's older brother, Willie Falcon and Willie's associate Sal Magluta along with the majority of their crime syndicate are all in prison. Gustavo is the only remaining fugitive with regard to this major drug trafficking ring.
Now, almost 20 years later, Deputy US Marshal Sean Conboy continues the manhunt for the Falcon, his wife Amelia, and their two children, Jennifer and David. Conboy believes they could be hiding out anywhere in the world, and the family could be living on the proceeds of the $2 billion drug empire he helped to build.