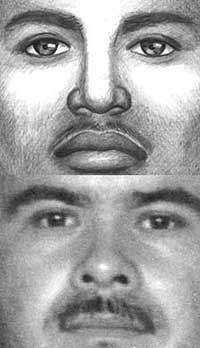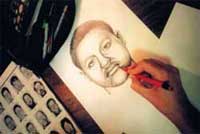 CODE 33 – The Hunt for the Shenandoah Serial Rapist
In May 2003, Miami natives and first-time feature directors David Beilinson and Zachary Werner teamed with acclaimed filmmakers Suki Hawley and Michael Galinsky to follow the cases of renowned forensic artist Samantha Steinberg, whose life-like composite drawings of criminals, based on victims' descriptions, have led to over 100 arrests. Their intention was to capture the delicate process of creating a composite drawing, and then follow the detectives, the media and the community as they used the drawing to investigate a crime and ultimately catch a perpetrator.
The result of their filming is the documentary film CODE 33. The documentary film begins in June with the City of Miami Police detectives investigating the rape of a young girl on Coral Way. One week later another young girl becomes the victim of a rape. Police ask Steinberg to assist by producing composite drawings for each of the cases. Police quickly discovered that the same man is responsible for both cases, as well as five previously unconnected rapes in neighboring Little Havana. City of Miami Police Department creates a task force of over 100 officers to find the rapist. The media jumped on the story, raising public awareness and blasting police efforts. Steinberg's drawings of the subject were plastered on billboards throughout the city. Using unprecedented access, the filmmakers went behind the scenes of the Miami Police Department's largest serial rape case. From the detailed process by which Steinberg created the drawings, to the sexual battery detectives knocking on doors and following up leads, to the hi-tech forensic analysis, CODE 33 reveals those extraordinary moments in the investigation when a clue is uncovered, a theory is realized, and a match is made.