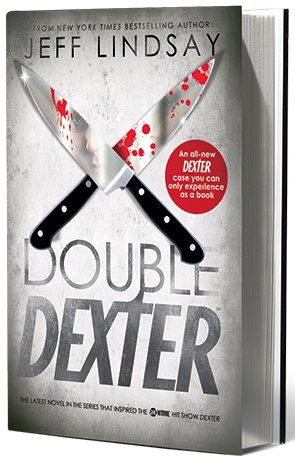 Double Dexter By: Jeff Lindsay
For those who are fans of Showtime's hit series Dexter, you may not know that it is based on a series of books by Jeff Lindsay. Jeff recently released his 6th book Double Dexter for which Steinberg acted as his technical advisor. Steinberg considers it an honor that Jeff Lindsay asked and to more specifically to call him a friend.
Author Jeff Lindsay chose to return the favor by thanking Steinberg directly and mentioning both Steinberg's Facial Identification Catalog and Steinberg's Ethnicities Catalog on the acknowledgements page.